If you have a laser cutting machine, when the holiday season rolls around you're as busy as an elf in Santa's workshop making all sorts of personalized gifts for all the good boys and girls, right?
Well, after spending a few hours browsing the web, we found the BEST of the best laser made holiday gift ideas to share with our readers. So without further adieu, here are 15 laser made holiday gifts your customers will love!
1. Laser Engraved Pie Plate
When the celebration is over, you won't be left wondering who left their pie dish behind if it's laser engraved. Whether the pie is pumpkin, apple, peach, or mincemeat (yuck!) any delicious dessert baked in this dish will arrive at the party in style.
2. Laser Engraved Personalized Door Mat
Both classy and functional, this personalized doormat is one of our favorites. Your visitors will know they're in the right place and feel warmly welcomed all at the same time. Since the laser beam actually burns the fibers in the rug, it will never get worn off by your house guests.
3. Laser Engraved Leather Dog Collar
Amidst all of the hustle and bustle, you can't forget about the 4 legged creatures that have been extra good this year! Leather is a material that is very easy to laser engrave and yields great results every time. Not only are these dog collars stylish, but they are practical, too.
4. 3D Map Wall Art
These maps are a perfect example of the detail and complexity one can achieve with a laser cutting machine. These maps feature multi-level laser-cut wood pieces assembled perfectly to create a stunning piece of wall art. Talk about a conversation piece!
5. Custom Laser Engraved Cutting Board
We thought this was such a great gift idea we are going to making a few of our own this week. (Keep a lookout for the video.) Wooden cutting boards come in a variety of shapes, sizes, and price points. We picked up a heavy-duty, round one for less than $15. Once we add our own personalized touch, it will be worth so much more.
6. Laser Cut Felt Coasters
One of the best ways to deal with family members that you don't particularly care for (we all have a few of them, don't we?) is to just drink until you can tolerate them. That's when these laser-cut felt coasters could come in handy. These coasters will not only save your tabletop but are also a super festive decoration.
7. Laser Cut Mustache/Beard Comb
"The male beard communicates a heroic image of the independent, sturdy, and resourceful pioneer. Ready, willing, and able to do manly things. Whether the recipient has a full beard, goatee, or just a mustache every man wants to hold the look that they are creating." We couldn't have said it better ourselves.
8. Laser Engraved Cell Phone Cases
Nowadays no one leaves home without their phone. By gifting someone a laser engraved cell phone case, you'll be sure to be giving them a gift they'll take with them everywhere. Great for kids who've recently moved out! They'll never forget to call mom and dad since they'll have a constant reminder whenever they reach for their phone!
9. Laser Cut Picture Frame
Grandma and grandpa always want pictures of the grandkids for Christmas/birthdays/mothers day…for any occasion, really. A great photo needs a great frame! This personalized picture frame is the perfect gift that will warm their hearts without burning your wallet.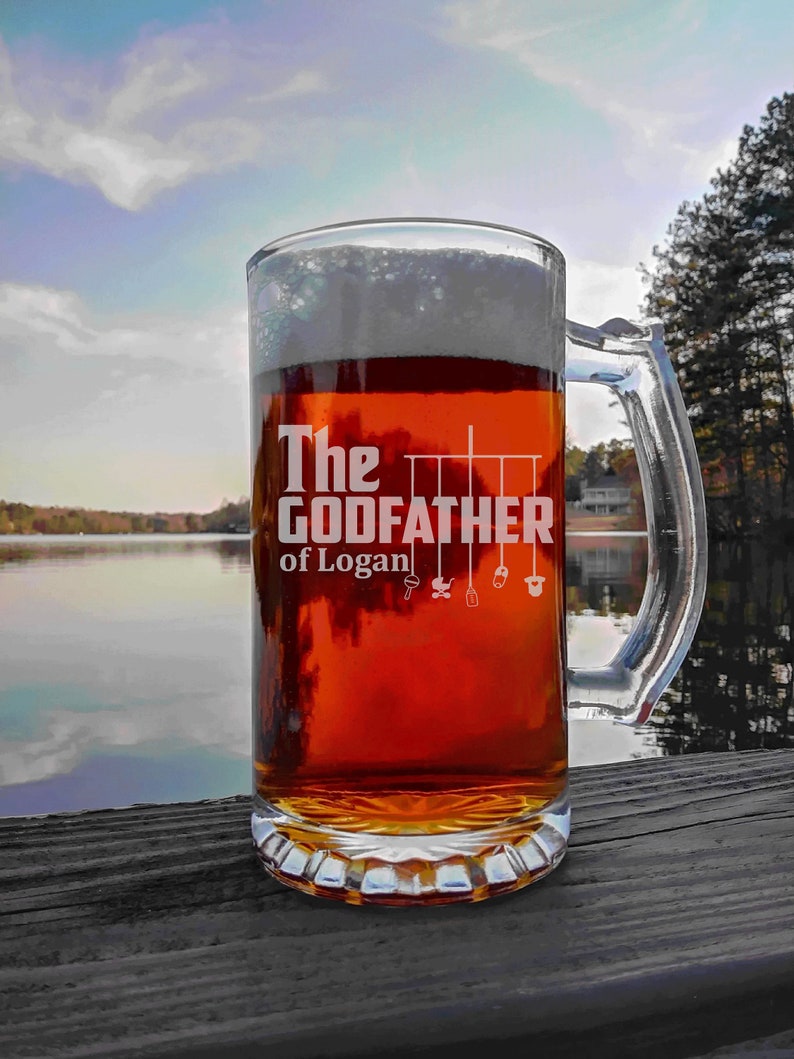 10. Laser Made Personalized Beer Mug
Parents have to share almost everything, which is why fathers LOVE things that are just theirs. Dad's chair, Dad's tools, and of course Dad's mug. A personalized beer mug lets everyone know it's his and makes sure he always has his frosty mug for that cold beer at the end of a long day. Maybe after a few, he won't mind sharing so much!
11. Laser Engraved Baseball
We all have a sporting weekend warrior in the family. Whether it's your brother-in-law on the flag football team, The dad on the local softball team, or the sister who's the captain of the high school soccer team, a personalized ball is something every sports nut will absolutely love.
12. Laser Cut Earrings
Laser-cut earrings are great for that special someone this holiday season. With limitless design possibilities from the super simple to the ultra-complex, laser cut earrings and other jewelry are a great way to show someone you care with something as beautiful as they are. Create earrings out of wood, acrylic leather, or the dozens of other materials AP Lazer can cut.
13. Laser Engraved Leatherman
Everyone has a handyman in the family, and just about every handyman seems to have one of these great multipurpose tools with them at all times. Now your family handyman can always be prepared to spring into action at any given moment with a personalized Leatherman they're sure to love.
14.Laser-Cut Snowflake Ornaments
Ornaments for the tree always make a great gift, and they'll mean that much more when you've made them yourself. These great keepsakes will make an excellent addition to anyone's tree, reminding them of you every time they look at them.
15. Laser Cut Wall Art
For those with a more artistic flair, a piece of laser-cut wall art would be the icing on the cake. Simple, easy, and inexpensive, a piece of lasered wall art will make an excellent addition to just about anyone's home as well as serve as a fantastic conversation piece.
Laser Made Holiday Gifts
laser cutting machine will allow you to make your customers look really good. When they're gifting the best holiday gifts at the party, they'll leave everyone else wishing they would have thought to get grandma a personalized gift that brought tears to her eyes. Do you know what that means? Next Christmas, everyone will be coming to you asking for laser made gifts…Score!